An Unexpected Change
Student Struggles With Loss Of Long-Term Pet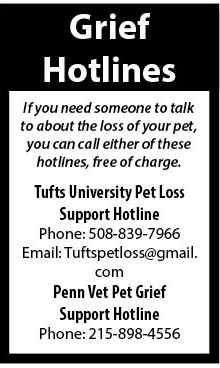 Jessica Bivona walks through her front door, glad to finally be home after a family trip to Abilene.
She sits on the couch, and all feels safe and normal, until she notices her 13 year-old cat, Clara Bell, lying motionless under the family coffee table. Clara painstakingly tries to pad her way over to Jessica but suddenly collapses onto the carpet.
After owning Clara for 12 years, Jessica and her family were devastated at the unexpected loss of their pet.
"We had to put her down in the morning, but she died as soon as we walked through the [vet office] doors." Jessica said.
Jessica's mother was holding Clara during her final moments.
"She passed away in my arms," Mrs. Bivona said. "It broke my heart. She was the perfect cat. She was always happy when we came home; she would be wherever we were in the house."
Jessica was "more affected" than her brothers by the loss of Clara, Mrs. Bivona said.
"The boys were sad, but thankful they could say goodbye," she said. "Jessica kept a picture of Clara in her room. She felt the loss of our sweet Clara for a very long time."
"She was a part of my family for so long it was hard not to have her there anymore," Jessica said. "We were living in a small apartment at the time. Getting used to her not walking around my feet or laying with me on the couch was difficult."
Jessica and Clara Bell had a close bond with each other from the start.
"I helped pick her out when I was little," she said. "She stayed with us through every move we've ever gone through. When I would sit down on the couch, she would jump up and lay on my chest."
After enough time had passed for the family to recover from the sudden loss of Clara, they went to the Humane Society and rescued two kittens.
"It helped fill the emptiness from something that became a normal part of my day," Jessica said. "You can't replace [your pets], so cherish the time you have with them."
**If you would like to adopt a cat or dog, you can visit the Humane Society of Wichita County.
(You must be with your parents if you aren't18 or older)
Contact information:
Humane Society of Wichita County
Phone: 940-855-4941
Address: 4360 Iowa Park Rd.