Students search for new ways to pay for college without going into debt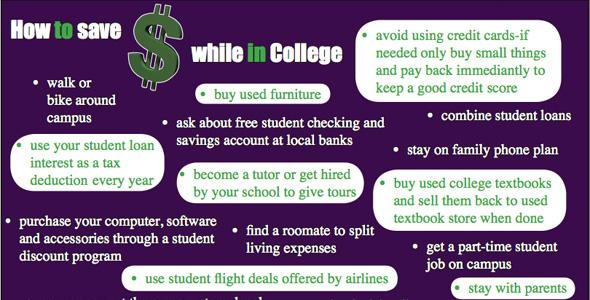 Morgan Dougherty
October 6, 2011
Hang on for a minute...we're trying to find some more stories you might like.
Because of the rising cost of college, seniors need to be prepared to face their financial situation in a serious way by taking advantage of scholarships, loans, and financial aid, but not biting off more than they can chew.
In the next few weeks, seniors will be busy writing essays and applying to universities, trying to cut the cost of their college education. Most students will apply for scholarships (local and national money given to a student who takes the time to apply and meets requirements) and grants (federal, state, and local money given to students based on FASFA applications).
"Financial aid is easy to apply for, but harder to qualify for," College Counselor Julie Johnson said. "Universities are given a pot of money, so it's first come first serve. When it's gone it's gone."
Loans are another option for students who don't qualify for grants or didn't get enough scholarships to pay the price they wanted for college. But seniors should be wary. According to a National Post Secondary Student Aid (NPSSA) study in 2007-2008, 86.3 percent of four-year undergraduates had student loan debts of about $24,651.
"Graduates spend 15-30 years paying off student loans," Kim Snodgrass, a Geometry teacher who recently taught a seminar for personal finance, said. "They don't think that will affect them in buying cars and homes after college, but it does."
Loans may be great for paying for college cost at the moment, but seniors shouldn't forget that loans have to be paid off after college, with interest. The current interest rate for a student direct PLUS loan as of July 2010 is 7.9 percent which means if you take out a two year $5,000 loan, approximately $422 is added on annually to the price of the loan you took out. The longer you wait, the more money you pay.
"You shouldn't have to take out your whole tuition in loans," college advisor and Academic Success Program (ASP) director Jaclyn Muensterman said. "If you have no other option, that's something you have to weigh. Take out a small amount, but be smart about it. Don't take out more than feasible to pay back."
There are also ways to stay on top of paying back your student loans by making monthly payments after or even during college depending on what payment plan you decide to use. With a standard plan, students have a minimum of five years to pay back their loan after college but not more than ten.
"Students can pay on interest while in college to whittle down the cost of loans but don't pay until after college," Snodgrass said. "Most graduates only make minimum payments and don't realize that their interest keeps growing."
There's also a way, if students have multiple student loans, to combine them and have only one interest rate to pay. It's called "loan consolidation" and undergraduate students are able to apply for them after they graduate college or when they drop below half-time enrollment.
"The more money you contribute to the cost of education, the less you have to borrow," Snodgrass said.
Keeping options open can also open doors to a lower cost of college. Depending on the schools students apply to, the schools can decide to give the student money to attend and cut the cost of college in a financial aid reward packet.
"They need to prepare themselves to apply to a wide variety and few different types of schools," Muensterman said. "You don't know how much college will cost until you see the financial aid reward packet from each school."
Scholarships are the most essential in decreasing the price of college. They don't have to be paid back, and students can apply for them year after year.
"Organization is critical," Snodgrass said. "You can re-apply for scholarships every year, so keep a binder with essays and deadlines and reuse essays. It's a lot of work but it can ease the pain in your wallet."
If students wait too long however, scholarships can disappear fast and are hard to find out about. Students need to be on the ball to get the price they want to pay for college.
"Scholarships are hard to come by, but if students sit down one weekend and fill out scholarships, they're more likely to get a $10,000 scholarship for their first semester of college," Johnson said.
Don't fall victim to payments on student loans. Make sure to take care of monthly payments on time and pay off loans as soon as possible.